Creating high-value, informative content is crucial for engaging your audience and growing your brand. But how will people actually find your remarkable content if it is not optimised for search engines? This is where partnering with an SEO agency to help you leverage strategic keywords comes in.
Implementing keywords strategically throughout your content in a natural, relevant way allows you to increase discoverability and rankings in search engines like Google. By optimising with smart keywords, you attract qualified searchers actively looking for the solutions you offer.
In this post, we'll explore tips for optimising your content for SEO with keyword research and implementation best practices. Follow these to ensure your content ranks higher and draws in more of your ideal searchers.
Conduct Thorough Keyword Research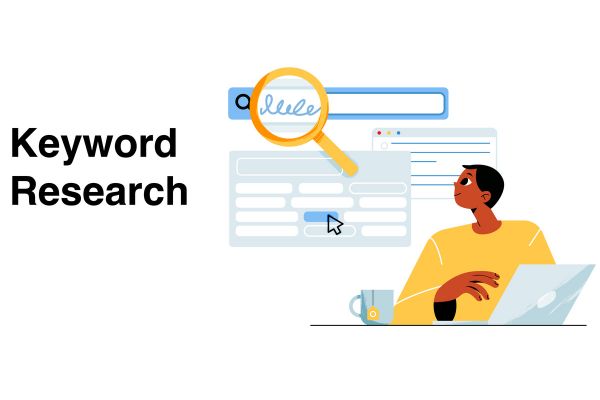 The foundation of optimising your content for SEO is researching and identifying the most effective keyword phrases your audience is searching for. Look beyond just basic keywords to find long-tail variations that are more specific. Tools like Google Keyword Planner, SEMrush, and Ahrefs provide invaluable data for keyword research.
Analyse search volume, difficulty to rank, and competitor content strategies. Identify a primary target keyword, secondary keywords, and long-tail versions. Focus on phrases relevant to your goals, brand, and audience needs. Track additional keyword opportunities in related topics too. This research informs the terms you'll want to strategically optimise for.
Optimise Your Title and Headings
Your title tag and H1/H2 headings are critical areas to include target keywords. Aim to get your primary keyword in the title, and sprinkle secondary keywords into subheadings. This signals search engines what the content focuses on.
However, don't just jam titles full of keywords. Make them compelling and natural. Include keywords organically in headings throughout content as well.
Write Beneficial Content First
Starting with the keyword research can back you into a corner. Shift your mindset to developing helpful, engaging content first. Then, weave in strategic keywords that align with the natural flow and topic rather than force-fitting terms.
Ensure Content Actually Answers Searcher Needs
Your visitors searched those keywords for a reason - they want answers, solutions or insights into that topic. So the content itself must deliver. Make sure you provide value, address searcher intent, and include the key phrases in an informative context. Useful content ranks better.
Use Keywords Naturally In The First Paragraph
Your opening paragraph is prime real estate for optimising with keywords. Aim to include your primary term and 1-2 secondary phrases in a smooth, natural way to start off strong. Then continue scattering them throughout.
Include Related Terms and Variations
Don't limit yourself to only exact-match keywords. Utilise relevant variations, synonyms and related terminology that a searcher might use around that topic. For example, "content marketing" also relates to "digital marketing" "online marketing" "social media marketing" and more.
Optimise Images, Links and Structure
Leverage keywords in image file names, alt text, internal links and header tags. Use keyword-optimised anchor text for external/internal links. Format content and HTML in a structured way. This further enhances optimisation.
Analyse the Competition
Research what terms competitors rank for and how they optimise content. Identify gaps where you can outrank them by targeting less competitive long-tail variations. See what works for leaders in your space.
Promote Your Content
Just optimising content isn't enough. Actively promote it across social media, email, PR and other channels to drive traffic. The more quality links back to your content, the better it will rank. Monitor performance and refine keywords.
Creating remarkable content is just the first step. Driving people to it via search relies on smart SEO keywords. By researching and mapping terms to strategically optimise your posts, you attract more searchers seeking your solutions. Just be sure keywords align naturally with the value you deliver readers.