Trying to rank high on Google in 2023 is no easy feat. With constant algorithm updates and increasing competition, getting to that coveted first page requires strategic optimisation and keeping up with the latest SEO best practices. In this blog, we'll explore tips from industry experts on how to navigate Google's algorithms this year.
According to recent research, over 90% of traffic comes from the first page of Google. So ranking is critical. But Google's algorithms are complex and always changing. As John Mueller, Google's webmaster trends analyst says, "There is no one secret strategy or must-follow checklist to get your site ranking. It's about understanding quality content, user experience and building trust over time."
Here are key strategies SEO experts recommend focusing on in 2023: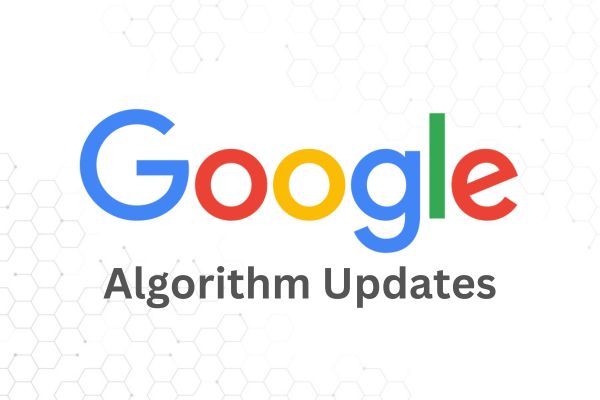 Optimise for Mobile First Indexing
With mobile first indexing now fully rolled out globally, experts emphasise optimising your site for mobile users is crucial. Simon Ensor, says, "Make sure your pages load fast on mobile and use responsive design. Check your site on multiple devices and improve speed and usability."
Prioritise Your Site Architecture
Site architecture forms the backbone of any good SEO strategy. Glen Allsop, SEO consultant, explains, "A clear IA and URL structure makes it easier for Google to crawl and categorise your pages." Ensure your site architecture is search-friendly with semantic URLs, effective siloing and clear page hierarchies.
Provide Value Through Content
In 2023, informative, engaging, optimised content is more important than ever. As Ronell Smith says, "Unique, useful content shows Google your site provides value." Focus on creating content that answers searchers' queries and meets their needs. Also optimise for keywords appropriately without overloading.
Adopt a Mobile-First Indexing Mindset
With mobile-first indexing now rolled out globally, search expert Brodie Clark emphasises, "Optimising for mobile users is critical. Check site speed on devices, use responsive design and assess usability." Making the mobile experience seamless improves rankings and satisfaction.
Utilise Ranking Factors Like CTR
Click-through rate is gaining importance as a ranking signal. As Areej AbuAli explains, "Google wants to surface sites users find relevant, so CTR matters." Improve CTR through compelling title tags, meta descriptions and high-quality content.
Master the Art of Link Building
Experts unanimously agree - links remain a hugely influential ranking factor. As Shannon McGuirk, link building specialist says, "Focus on earning authoritative, relevant links from high-quality sites." Prioritise tactics like content marketing, outreach and influencer partnerships.
Stay Up To Date on Google's Algorithm Changes
From product reviews to helpful content - providing value keeps Google happy long-term. Frequently refine on-page elements while expanding off-page efforts. As algorithms evolve, work closely with SEO specialists to navigate changes.
With competition and constant updates, SEO requires strategy and diligence. Use these expert tips to boost visibility and establish authority with Google in 2023. Let us know below what strategies have worked for your website!