Marketing Funnel has become an essential element of modern Marketing Strategies, and The Battle Plan Method is a highly effective approach that has been proven to deliver exceptional results and maximise ROI. By using this Marketing Funnel Strategy, businesses can create a clear roadmap for guiding potential customers through the sales process, increasing engagement, and ultimately driving more sales. Whether you're new to funnel strategy or looking to optimise your existing approach, this post will provide valuable insights into how the Battle Plan Method can help you achieve your Marketing Goals.
The Battle Plan Method for establishing expertise and trust in Full-Funnel Automation
One of the core principles of the Battle Plan Method is to focus on providing more value than you receive in payment. This means that we prioritise giving to our clients and audience, rather than simply taking from them. By doing so, we build trust and establish ourselves as experts in our field. When it comes to setting up full-funnel automation, the first step is to offer something of value to your potential customers for free. This could be an eBook, a guide, or any other resource that they would be interested in. Once they download this resource, they become a part of an email automation system.
Steps to set up a Marketing Funnel Automation Process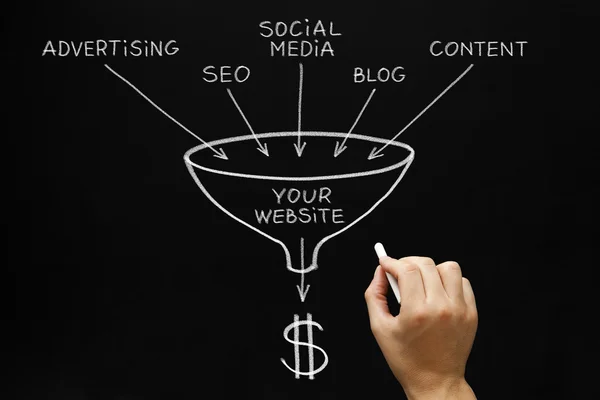 To start the Marketing Funnel automation process, you need to offer a free download like an eBook or a guide that your target audience would be interested in. This will attract them to you and initiate the automation process.

Once they download the guide, they become part of email automation where you can set up a series of emails to build a relationship with them.

To advertise the funnel, you can run Facebook ads at a low cost. When people see the ad and register for the download, they receive an SMS and email "thanking them for downloading the guide" and asking for their feedback. This builds trust and a customer service relationship with them.
It's important to have a streamlined process that is easy to follow for both you and your potential customers. To build a successful Marketing Funnel Strategy, you can offer them a session call on Zoom or other platforms where you can discuss their problems related to what they're looking for. Most of the time, people are looking for someone like you in your niche because they don't know how to fix those problems. During the call, you have the opportunity to turn them into a customer or keep them as part of your email automation.
Importance of Manual Touchpoints and Multi-Platform Integration in Full-Funnel Automation
When building full-funnel automation, it's essential to consider the manual element as well. This can include phone calls or low-barrier entry products that build trust and authority. You can outsource phone appointments to qualify potential customers and set up appointments for them. By doing this, you're already halfway there in terms of selling to them. If you want to build effective funnels and sequences, it doesn't matter which platform you choose. You can duplicate the process across different platforms. For example, you can run Google, Facebook, Instagram, and even YouTube ads all through the same funnel.
Conclusion
In conclusion, Marketing Funnel is a crucial component of modern Marketing Strategies that enables businesses to streamline their sales process and drive conversions. The Battle Plan Method provides a clear roadmap for guiding potential customers through the sales process, increasing engagement in lead generation, and ultimately driving more sales. By focusing on providing value and prioritising clients, businesses can build trust and establish themselves as experts in their field. While the Battle Plan Method provides a framework for Marketing Funnel, it's important to understand that implementation is the most crucial aspect. By optimising their Business Sales Funnel, companies can streamline their sales process to maximise conversions and drive more revenue.